What is Aurox (URUS)?
Aurox is a decentralised platform that lets individuals lend and borrow crypto at low costs. The platform's CEO is Giorgi Khazaradze. The Aurox Token powers Aurox, which is a free, all-in-one cryptocurrency trading terminal.
The terminal's customizable features, proprietary indicators, alerts, and other services assist both novice and seasoned traders in making more confident and smart trading decisions.
Main highlights
A unique and beneficial solution that makes crypto trades simpler for a wider range of consumers.
A great team of entrepreneurs with solid digital track records.
Helps new investors enter the crypto industry, which implies more will join Aurox and Urus as crypto evolves.
Active user, investor, and Aurox holder community.
With 1m tokens in circulation, URUS fluctuates less than most coins.
Below URUS Price Statistics are given.
Aurox Price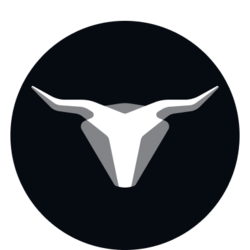 Aurox (URUS)
Price
Aurox price chart
Aurox Market cap, Supply & Volume
Aurox widget 3
| # | Coin | Price | Marketcap | Volume (24h) | Supply | Change | Last 24h |
| --- | --- | --- | --- | --- | --- | --- | --- |
The Aurox platform
The Aurox platform allows secure, user-friendly trading of digital assets. Aurox also offers an advanced trading interface. The platform's intuitive design and features make tracking and trading easy. Aurox is great for new and seasoned traders.
Aurox terminal can help you in profitable crypto trading with its numerous features. They wish to help you succeed without having to deal with years of failure, mistakes, and experiments.
Trade on multiple exchanges from a single form using pro-trader strategy guides
The trading terminal offers A.I. indicators, On-chain Indicators, and Sentiment Indicators.
Aurox's proprietary scanner identifies both bullish and bearish indicator movements.
To easily trade from the terminal, connect an exchange or wallet.
Connect your Web3 wallet or API keys to trade on 60+ DEXs and CEXs.
Receive email alerts when long or short chart signals trigger.
Alerts are based on a 70%-accurate indicator for detecting entry points.
Customizable pro-level tools will help you spot trends early, make smarter plays, and increase profits.
How to Connect your exchange with the Aurox Terminal
Using the exchange's API keys, Aurox users can connect the terminal to the exchange. Trading orders can be placed directly from the Aurox trading platform, so you never miss a good chance.
Exchange order form on the Terminal
Follow the following simple steps:
Create API keys on Binance or your choice of exchange
Sign in to the Aurox trading platform for free.
Click settings in the top right.
Defining a trading password may lock your account. So, enter the password.
In the accounts area, select add a new account.
Choose an exchange.
Select a username for your account.
Paste your exchange API key and secret key.
What is the Aurox token?
The Aurox Token is a DeFi token that powers Aurox, a one-of-a-kind crypto trading terminal used by a large number of traders around the world. The use of Aurox tokens benefits Aurox customers in a number of different ways.
Tokens can be staked to access Aurox's proprietary alerts and indicators, which assist every cryptocurrency trader in making trades. Tokens also enable the Aurox lend and Aurox trade protocols, which are two simple lending and trading Aurox features.
Where can I buy Aurox crypto?
Urus is available at Uniswap, Pancake Swap, Bilaxy, and Aurox.
Unique Features of Aurox (URUS)
Aurox's mission is to vastly simplify cryptocurrency trading and empower all market participants to make more attentive trading decisions. To do this, the Aurox team made their own alerts and indicators, such as accurate buy and sell signals, as well as new trading protocols for lending and trading.
Automatic Staking of Crypto Assets
The Aurox trading platform offers its users an automatic staking feature that automatically stakes their unused tokens for rewards.
Users can receive staking rewards by holding their assets on the Aurox Trade platform. The URUS token will be used to pay interest. Staking is computed based on asset utilisation, which means that only tokens that are not in use will be staked.
The staking procedure is automated, and the user does not need to actively lock their funds in order to collect staking rewards in URUS tokens.
Margin Borrowers Need Less Collateral
Aurox offers a margin at a relatively competitive cost when compared to Binance, Kraken and many other crypto exchanges. When a user borrows assets directly through the Aurox platform for margin trading, they have more leverage than other DeFi lenders.
For instance, if a user wishes to borrow $100 worth of ETH, they simply need to provide $25 in USDC as security on their account.
Understand Aurox Lend & Trade
Aurox loan is a Defi protocol that allows lending companies to earn one of the highest monthly percentage growth of profit margin in the market while still having the option to withdraw at any time.
With Aurox Trade, borrowers can get loans directly from Aurox lending and trade without having to transfer money into foreign exchange.
Aurox Trade takes liquidity from several top exchanges and routes orders to the one with the best price.
The result is a product that lets Aurox offer a larger order book with the most liquidity. It went up just about two days before its release after the actual users had tested the aurox power and ability.
About Aurox team
Three people co-founded the Aurox (URUS) platform.
Giorgi Khazaradze
Extensive experience in advertising, programming, and digital currencies, with the hope of making Aurox the most widely used cryptocurrency trading platform.
Ziga Naglic
Ziga, a software developer turned successful businessman, has created many applications that have generated millions in revenue for their respective clients. His goal in developing Aurox is for it to be as intuitive as possible so that other people can use it to find success in the crypto trading world.
Taras Motsnyy
Taras is a veteran business owner with extensive knowledge in the fields of affiliate marketing and online retail. He also has a wealth of knowledge and experience in the world of finance and the stock market. The Aurox Indicator, which can predict market moves with +70% accuracy, is Taras's greatest success.
FAQs
What was Aurox's lowest price?
On February 14, 2022, Aurox hit an all-time low of $1.28.
What was Aurox's highest price?
On November 11, 2021, Aurox reached an all-time high of $285.51.
Why is Aurox terminal differs from other Crypto exchange?
It should be made clear that Aurox is not an exchange for cryptocurrencies. It is a terminal that connects consumers to different exchanges, allowing them to log onto a single platform and place orders.
In this way, crypto traders have access to markets and liquidity via a single, streamlined terminal.
How much APY can Aurox token Urus earn by staking?
You can stake URUS tokens to get more URUS tokens as interest. You can earn compound interest on your URUS tokens if you stake them for more than a year.
Stake for as little as one month or longer up to seven years. When you multiply the number of months by 0.5, you get the APY. With a maximum annual percentage yield of 20%.
Final take
Aurox has a solid track record, having been in the cryptocurrency industry for a few years and delivering excellent services to traders. Furthermore, the newly announced upgrades to the Aurox platform will provide substantial value to the DEFI community.
In addition, the URUS token has high usefulness within the Aurox ecosystem; hence, its value has considerable potential.
Everyone should conduct research before making any crypto investment. Explore the Aurox ecosystem to discover all of its features. All advanced tools, sign-up, and KYC are free for a limited period.
Overall, Aurox is your best alternative for a unique crypto trading terminal that is in the crypto market to massively simplify crypto trading. So experience the future of cryptocurrency trading by using Aurox today.
Read more: Best Crypto Trading Courses | Top 18 for Beginners & Experts
Best Crypto Wallet with Debit Card | Top 5 Crypto Wallets
Coinrule Review | Best Automated Crypto Trading Bot?